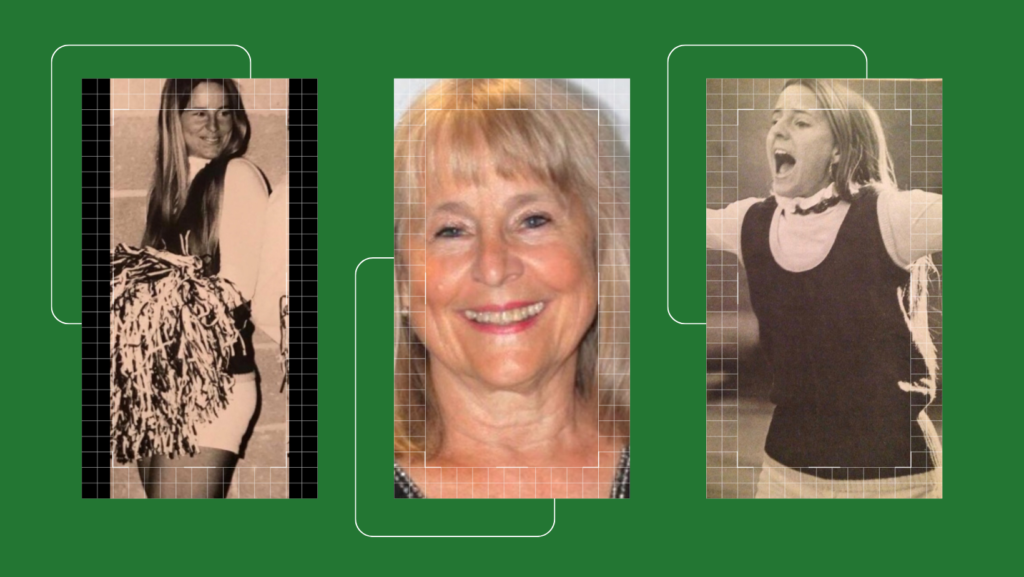 Patti Pierantozzi
Treasurer
Patti grew up in Warminster, Bucks County where she was a cheerleader at William Tennent High School. She got her elementary teaching degree at West Chester University where she was also a cheerleader. After graduating, she returned to Warminster and taught there for 34 years. In the busyness of being a first-year teacher, she missed the activity and camaraderie that cheerleading had afforded her in the past seven years, so she tried out for the Philadelphia Eaglettes. She cheered for five seasons and was a captain for four of them.
During her years as an educator, she also taught graduate and undergraduate classes at Chestnut Hill College for four years and then Eastern University for ten. She got her secondary mathematics degree at Temple University and a Masters in Multicultural Education from Eastern University. She was awarded a Teleflex Scholar Fellowship for continued studies, an Outstanding Achievement Award from her school district and was nominated for Who's Who Among America's Teachers by her students. Patti won the Presidential Award for Excellence in Mathematics and Science Teaching in 2001 where she traveled to Washington, DC and met President Bush.
Now retired, she spends her time between her homes in Lansdale, PA and Wildwood Crest, NJ with her husband of 44 years, Tom. They have two sons and four grandchildren, who all, of course, love the Eagles!