Thank you for your interest in becoming a member of PPFCA.
---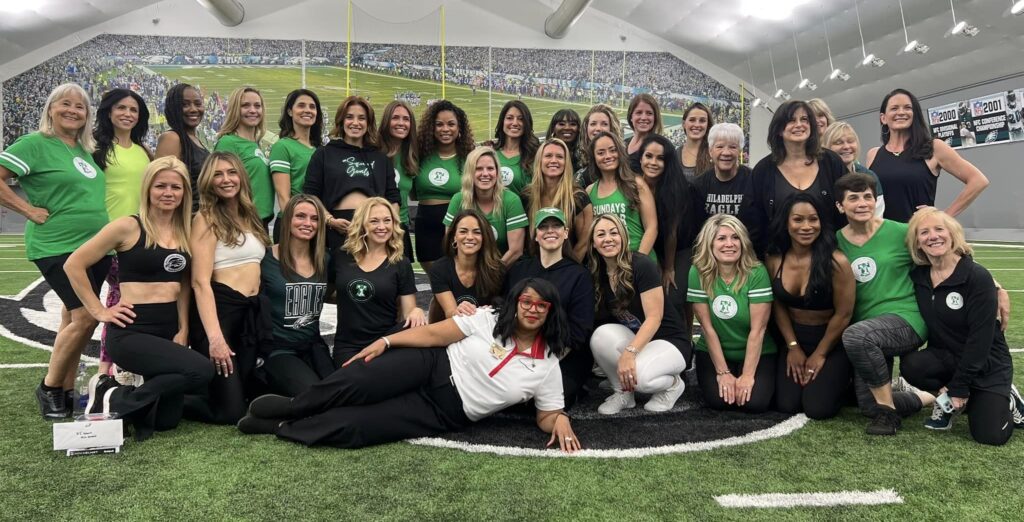 Philadelphia Professional Football Cheerleader Alumni (PPFCA) operates as a social and recreational 501(c)(7) non-profit club for members only. The organization maintains a social network of former Philadelphia NFL Cheerleaders through events and supports the community through philanthropy and charitable endeavors. PPFCA memberships are offered to all former Philadelphia NFL Cheerleaders.
2024 PPFCA Membership Pre-SALE!
Join or Renew your PPFCA Membership Now – December 31, 2023 and and Pay only $25 for 2024!
*Regular Membership Dues $30 Beginning January 1, 2024
Your 2024 Membership Fee Supports PPFCA Operations & Includes the Following Membership Benefits:
Opportunities to Connect, Collaborate & Network With Fellow Amazing Alumni, Spanning over 6 Decades of Dedication to Philadelphia's NFL Teams
Membership to The National Football Cheerleaders Alumni Organization (NFCAO)
Access to Exclusive Reunion Celebrations, Locally Hosted by PPFCA & Nationally Hosted by NFCAO
Volunteerism & Community Support Opportunities in Partnership with the NFLAA & NFL Alumni Philadelphia Chapter
Invitations to Exclusive, Members-Only Social Gatherings & Tailgate Events
Participation in Community-Based, Charitable Engagement Opportunities
Access to Members-Only Discounts on Offical Merchandise in our PPFCA Shop