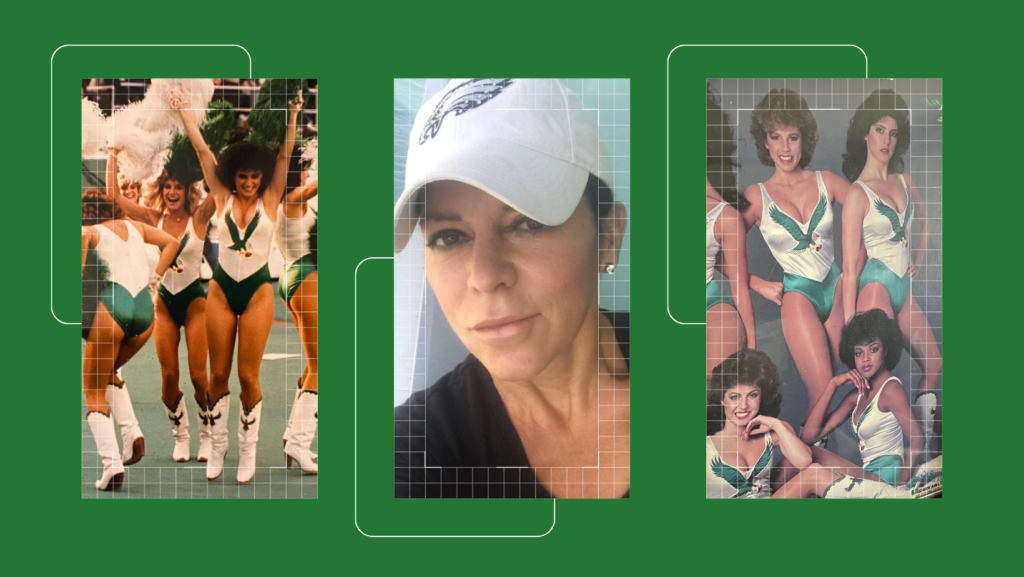 Erin Goga
Community Affairs Chairwoman
Erin currently resides in Bucks County, PA. She is a graduate of Gloucester County College (now Rowan College of NJ) with an AS degree in Respiratory Therapy. She worked in the healthcare field during her 5 years (82-87)as a Philadelphia Eagles Cheerleader. After 20 years as an RT she fulfilled her goal of obtaining her BA. She graduated summa cum laude from Cedar Crest College with a degree in Studio Art and Business. After graduation she was asked to stay on campus as the Gallery Coordinator, overseeing 4 galleries on premise. She currently has her own studio in Bucks County where she creates two and three dimensional artwork for commissions and charitable organizations.
Erin has had the sincere pleasure of being in the role of the NFL Alumni Philadelphia Chapter Board as Chairperson for Charitable Affairs and Sponsorship (2013-2018). This position allowed her and her fellow NFL alumni to vet and support numerous charitable organizations. Outside her time on the board she has enjoyed volunteering on many committees including the St. Luke's Hospital golf outing, the NFL Alumni "Caring for Kids" annual golf outing, Eagles Fly for Leukemia "Night at the Zoo" and golf outing, National Kidney Association Walk (Co-Chair),First Tee, Central Bucks County Chamber of Commerce "Bucks Fever" for the arts, Say It With Clay "Faces of Value" and the American Heart Association.
Erin credits her time spent as a cheerleader and as a member of the alumni for her motivation to continue to learn about and make a positive impact in the communities we live and work in.