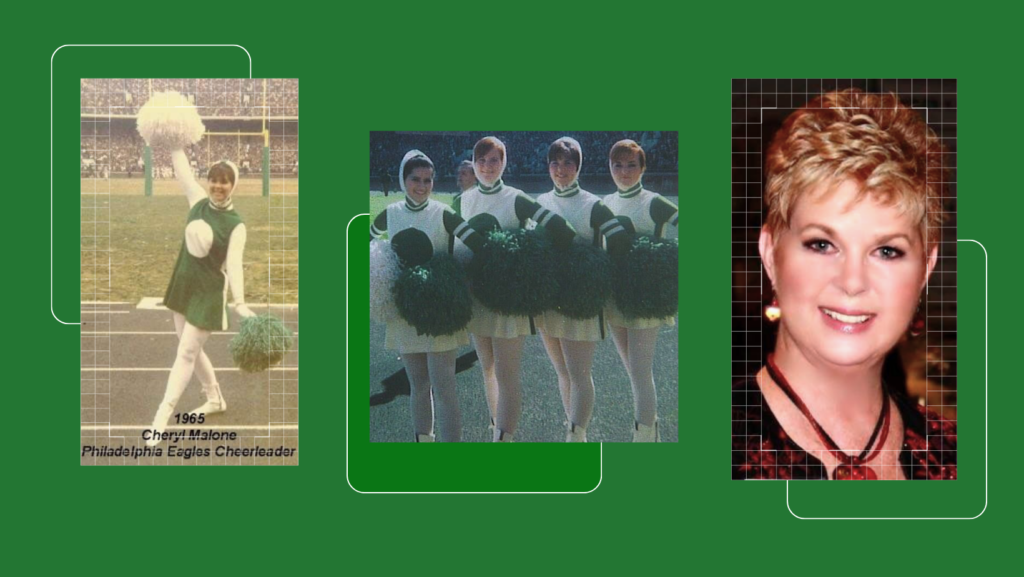 Cheryl Malone Gargiulo
1960's Decade Representative
Cheryl Anne Gargiulo starting dancing at the age of 3 and in her teens, she traveled with an entertainment troupe during the Viet Nam War. Cheryl Anne tried out for the first Pro Cheerleading squad for the Philadelphia Eagles in 1965 along with 700+ girls. They were called the Philadelphia Eaglettes staying with the traditional name they had since1948. She became the Captain of the newly formed squad of 60 girls for 4years. The squad's uniforms were designed by a NY designer Laveno Verna. Cheryl Anne has been the 60's Decade from 2010 to Present.
She had a short career with the New York City Rockettes, before leaving to get married. She has one daughter and two grandchildren. Cheryl Anne later went on to coach grade school, high school and college cheerleading teams in the Philadelphia area. She went back to college to finish her BS in Social Work. She served as Membership Chair for the NFLAPCC from 2010 to 2015, and later was elected to be on the NFL Alumni Board – Philadelphia Chapter as Membership Co-Chair. She is a certified fitness practitioner, facilitating classes at all the Older Adult Centers within the recreation department. She was also among various fitness instructors who did fitness demonstrations at the "NBC10 Fitness Expo". Retiring in 2016 from the Philadelphia Parks & Recreation Department, where she was a Recreation Leader for 25 years.