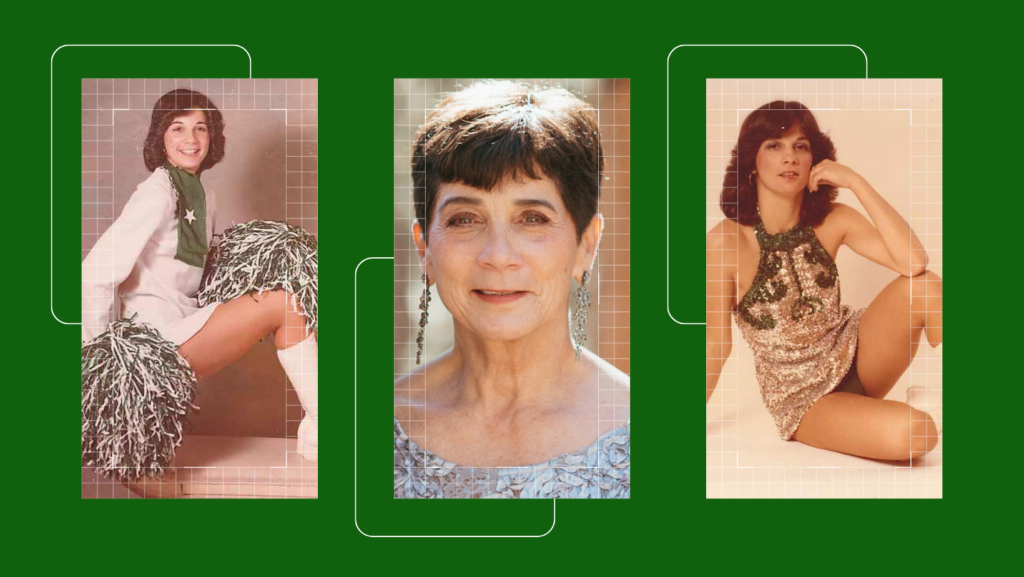 C-J Romano
1970's Decade Representative
C-J Romano resides in Bridgeport, PA and works as an Administrative Assistant for an HVAC, Automation and Energy Service Provider. She is a member of the Company's Fun Committee, organizing social events as well as volunteer opportunities with organizations such as Philabundance, Ronald McDonald House, SPIN (Special People in the Northeast) and the Upper Merion Community Cupboard, to name a few. Her Mom put her in dance class when she was 5 in an effort to curb her constant energy. In the Spring of 1972, her Dad accompanied her to the Vet and waited as she auditioned to be a Philadelphia Eaglette. She was an Eaglette for 6 seasons, 5 of them as Captain. Her professional dance career began in 1980 with Resorts International in Freeport, Grand Bahama.
While in Freeport, she stepped in as an Assistant for the show's magic act. When she wasn't dancing, she was levitated, cut in half and turned into lions, tigers and bears! Oh, my!! Dancing and magic took her to Canada, Atlantic City, Malaysia, and Bangkok, Thailand. In 1988, after a dance contract aboard Royal Caribbean Cruise Line, she joined the line as Cruise Staff. In her 4 years with RCCL, she worked as Shipshape Director and 1st Assistant Cruise Director for Entertainment, where she was the liaison between the ship and shoreside, supervised the Star Entertainment Program and choreographed Cruise Staff Welcome Aboard and Farewell Shows. But her greatest accomplishment is successfully raising her two sons, Evan and Kellen, as a single mom.