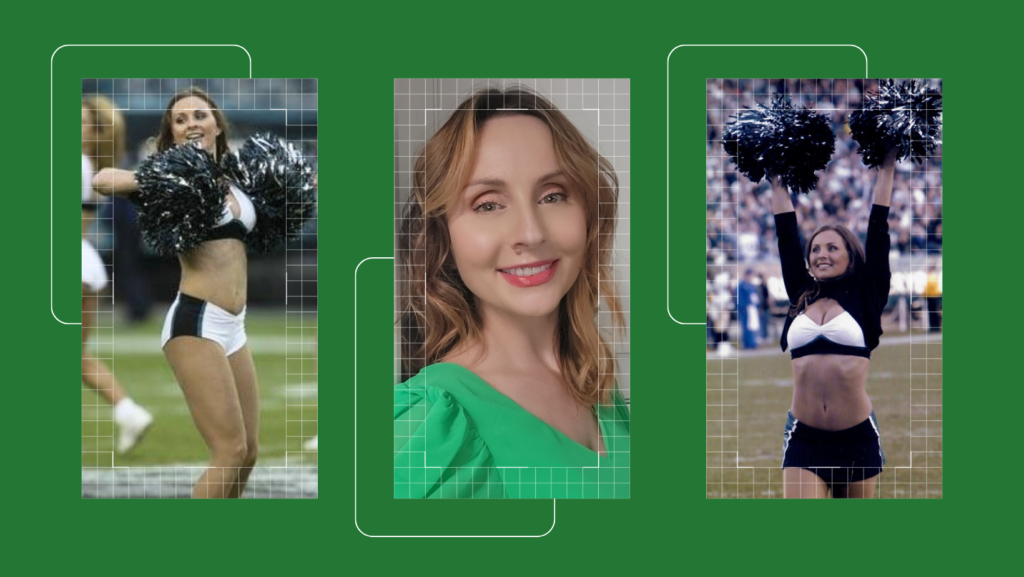 Amanda Joy
Director of Social Media, Marketing & Public Relations
Amanda joined the Philadelphia Eagles Cheerleading team for the 2002 season, and was also honored to be part of the inaugural season at Lincoln Financial Field in 2003 during her second year with the team. As a member of the team, she appeared in the NFL's first Lingerie Calendar, in Sports Illustrated, on TLC's "A Dating Story", and on Food Network's "Follow that Food", where she met her future husband while feeding him a Philly cheesesteak! She was among the 1st team of Eagles Cheerleaders to debut the newly designed cheerleader uniforms, created by celebrated Asian-American fashion designer, Vera Wang.
One of the many highlights of her cheerleading career was being chosen as 1 of 8 cheerleaders from the NFL to represent the league at the American Bowl in Tokyo, Japan. Yet, she believes the greatest gifts from her time with the team are the connections created with so many amazing people she is fortunate to call some of her closest friends and family.
Amanda earned a bachelor's degree in Public Relations & Marketing at Temple University, where she was a member of the Temple Owls cheerleading team. She later attended Rowan University, where she graduated Summa Cum Laude with her bachelor's degree in Psychology. She also earned two Master's degrees at Widener University, graduating Summa Cum Laude with her MSW and MEd.
Amanda is a proud wife, dedicated dog mom, animal rights advocate and licensed psychotherapist.